Main content starts here, tab to start navigating
Dining Events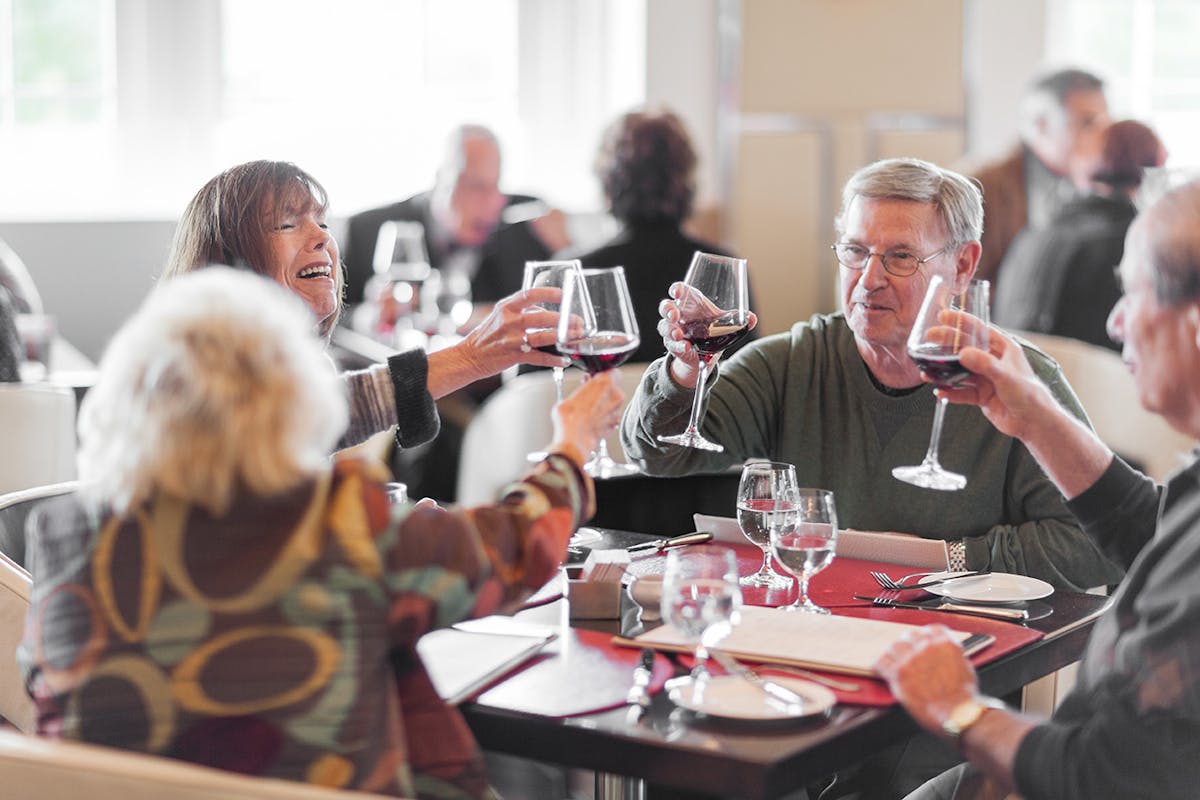 Choose Your Next Dining Adventure
Our signature dining events take CIA restaurant experience to the next level. With something for nearly every craving, style, and mood, these events offer a world-class dining experience, an opportunity to see firsthand the future leaders of the food industry, and a chance to meet other guests who love food and wine as much as you do!
We look forward to bringing you some new and exciting special dining events soon! Subscribe to our newsletter to be among the first to know when these experiences become available.
Hudson Valley Graduation Dinner
A Special Graduation Dinner at CIA for Area Colleges and Universities
Join us for a graduation dinner hosted by the Culinary Institute of America on Saturday, May 20 in our stunning Farquharson Hall. Enjoy this very special CIA dining event with friends, family, and fellow graduates from local colleges—Marist, Vassar, and SUNY New Paltz, to name a few.
Saturday, May 20, 2023 | 5:30–8 p.m.
$125 general reservations, $150 VIP reservations, pre-paid, all-inclusive
Moveable Feast
The Total CIA Dining Package!
Experience all three of our award-winning restaurants in one memorable night. Your evening begins with a cocktail reception in Farquharson Hall with food, wine, and more from local purveyors. Then, you'll grab your CIA passport and head out on your culinary journey through contemporary French, farm-to-table American, and traditional Italian cuisines with a course at each restaurant.
Saturday, June 10, 2023 | 5 p.m.
$185 prepaid, all-inclusive
---
Want more events? Check out our other Hyde Park, NY restaurants for more amazing dining experiences.
In the meantime, join us for an exquisite lunch or dinner at The Bocuse Restaurant.
Or, attend the CIA Experience, where you'll taste, learn, and tour your way through food history.
Now that you have tasted our food, do you want to learn how to make it? Sign up for a Hands-on Cooking Class or even one of our world-famous Boot Camps!