Main content starts here, tab to start navigating
Plan Your Visit
The Bocuse Restaurant is open for dine-in, Tuesday–Saturday! Reservations are required.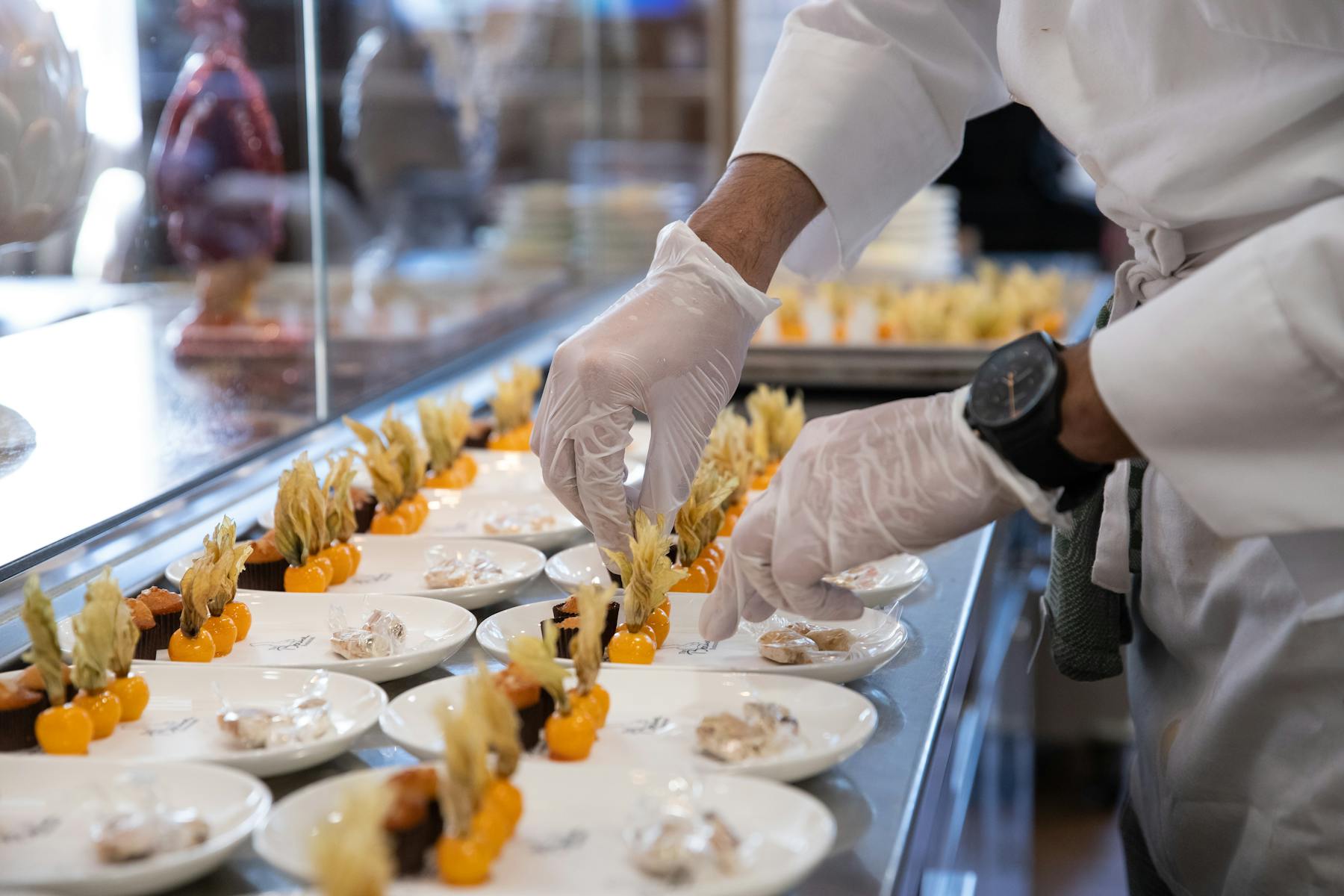 Hours & Location
1946 Campus Drive,
Hyde Park, NY 12538
845-451-1012
OPEN: Tuesday through Saturday
LUNCH: 11:30 a.m.–12:45 p.m.
DINNER: 6–8 p.m.
The Bocuse Restaurant is located at The Culinary Institute of America in Hyde Park, NY on the east bank of the Hudson River, three miles north of Poughkeepsie, midway between New York City and Albany on U.S. Route 9.
We're approximately 1 1/2 hours from Albany and 2 hours from New York City, Hartford, CT, and Scranton, PA when traveling by car.
Parking & Campus Map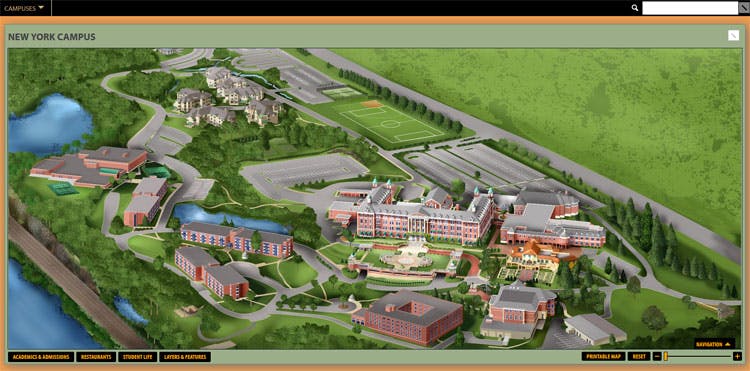 Visitors can conveniently park in the CIA's two-story parking deck located in Anton Plaza where you can also enjoy breath-taking views of the scenic Hudson River from a 30,000 square foot terrace.
Check out our interactive campus map to find additional visitor parking lots.
Tipping Policy
A key component of the education process at the CIA is learning how to deliver outstanding service. Students at The Culinary Institute of America are not permitted to accept tips, in accordance with IRS regulations and the CIA Student Code of Conduct. We thank you for honoring the "no tipping" policy, and for giving our students the opportunity to serve you. However, we do include a 20% Student Support Surcharge on each check which is returned to our students through scholarships, support of student activities, and the purchase of graduation jackets. Thank you for helping to support the educational mission of the CIA.
Reservations
or call us at 845-451-1012
Health & Safety:
The CIA continues to take extra precautions to ensure the health and safety of our students, faculty, staff, and guests, as outlined in our CIA SAFE Plan. To protect the health and safety of our team, and out of courtesy for other diners:
Masks are REQUIRED for unvaccinated individuals. If you are fully vaccinated, you are not required to wear a mask unless you are inside one of our kitchens or classrooms.
Sanitizing stations have been set up throughout the restaurant and campus.
If you may have been exposed to COVID-19, or are experiencing symptoms, we respectfully ask that you change or cancel your reservation.
More information about your visit to campus and campus protocols can be found here.
Closures
Our students' education is at the core of everything we do at the CIA. To ensure they have the best educational experience possible, periodically, we must adjust our restaurants' opening hours.
Closed on Sunday, Monday, and major holidays. Please see our full list of closings below:
August 12–September 8, 2021 (Summer Break)
September 16, 2021
September 28, 2021
October 19, 2021
October 26–27, 2021
November 24–30, 2021
December 17–31, 2021 (Winter Break)
Dress Code
There is no dress code for this restaurant.