The Most Spectacular Restaurant in the World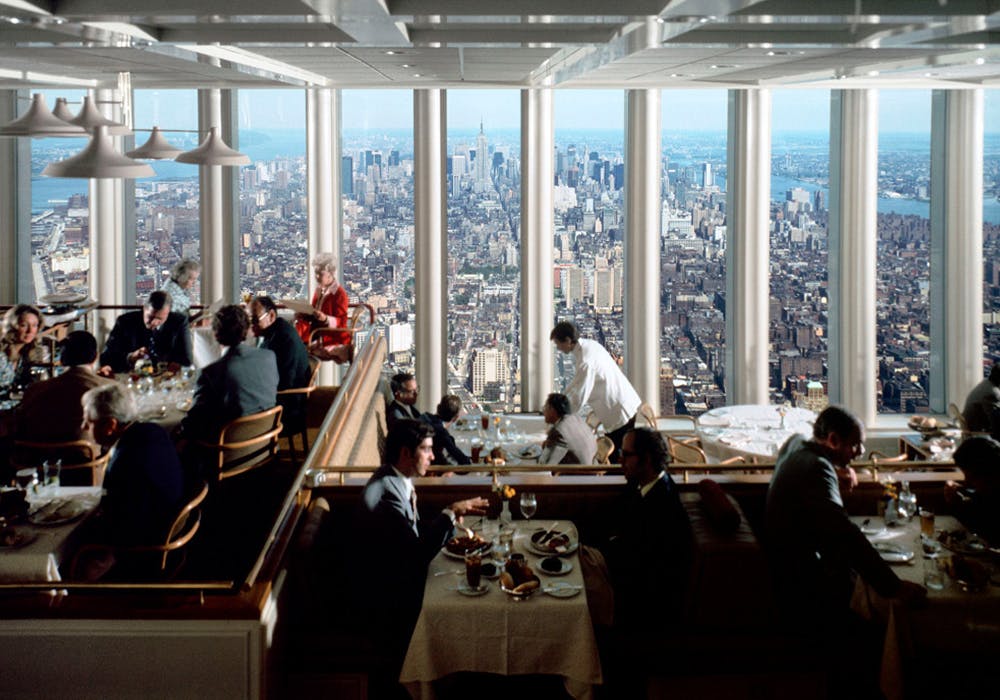 Celebrate the historic Windows on the World restaurant with a panel discussion and dinner inspired by author Tom Roston's latest book, The Most Spectacular Restaurant in the World. Join Roston along with special guests as they discuss New York City's restaurant culture and the impact of Windows on the World. The evening will include a dinner featuring a menu in collaboration with guest chefs and a silent auction. A portion of the proceeds from the dinner and auction will support CIA scholarships in memory of those who lost their lives when the Twin Towers were destroyed on 9/11.
Saturday, May 30, 2020 at 4:30 p.m., Marriott Pavilion/Farquharson Hall
$195 prepaid, all-inclusive ($45 is tax-deductible)
Or call 845-451-1014.
*Cancellation Policy*
Cancel up to seven days in advance—No Penalty.
Cancel three–six days prior to the event—$25 per person penalty and the balance is returned in form of a CIA Gift Card.
Cancel or no show 48 hours prior to the event—No Refund.